Our Virtual Styling Services are built on the solid foundation of my image training and in-person signature services.
Our process may be virtual, but you will feel as though we
have met in person as you experience the same powerful results. This is because I have crafted a virtual version of each signature service, utilizing the latest technology, together with great personalized service.
Wherever you live, we can work together!  See our Style It Up! New Virtual Styling Session Below!
Our proven process will help you create a unique visual brand and personal style. It's time to rock your look, dress effortlessly, save time and frustration, and create your dream wardrobe!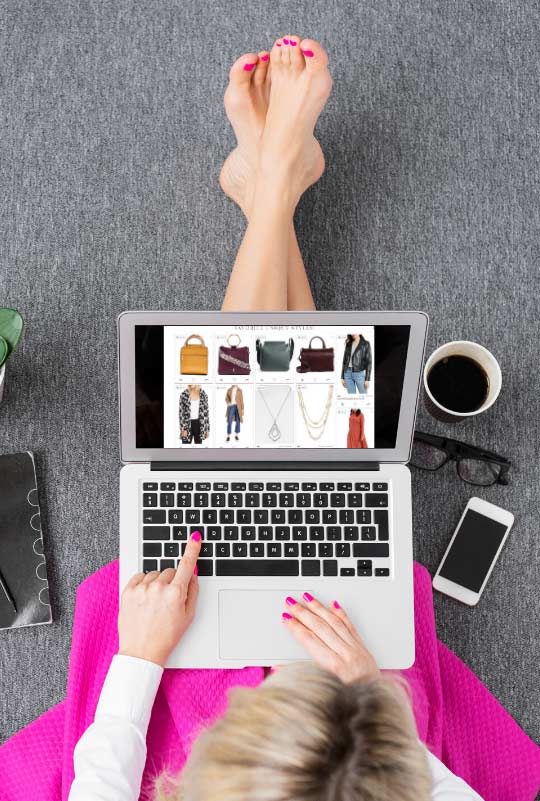 Virtual Color Analysis – The Foundation
SEE HOLIDAY SPECIAL BELOW! 
*Please note that for any color analysis services or gift certificates purchased after 12/16/22, the analysis will be performed after 1/3/23, after our holiday break. 
DISCOVER THE COLORS, PATTERNS, AND TEXTURES THAT MAKE YOU LOOK STYLISH, VIBRANT, AND POLISHED!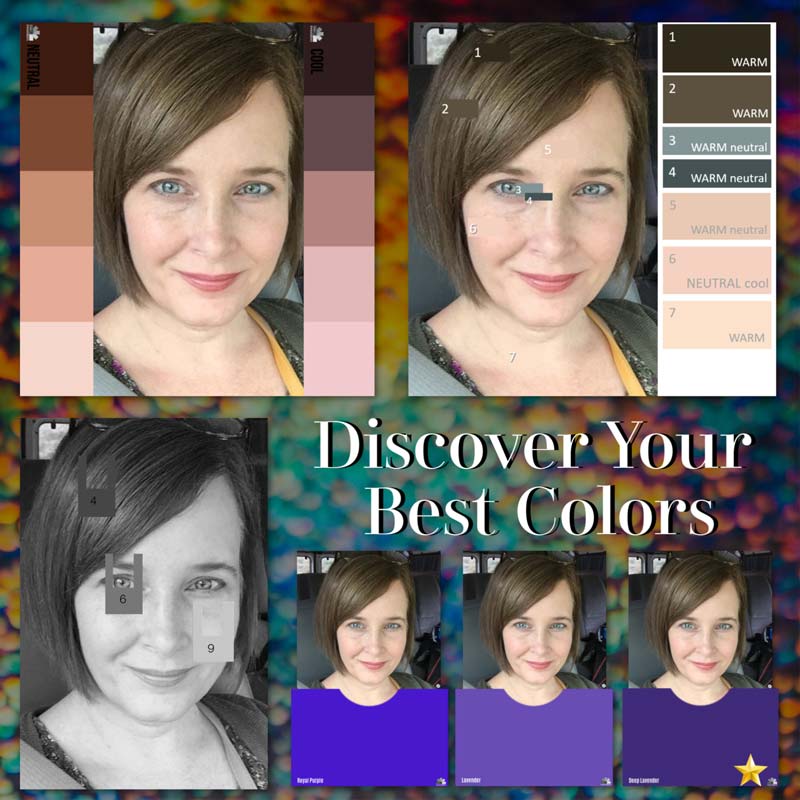 Want to have more options and fun in your wardrobe?
Knowing your color palette allows you to:
Confidently make clothing, accessory, hair color, and makeup decisions.
Make you look younger, sharper, polished, and more professional.
Make mixing and matching new outfits much easier.
Increase your self-confidence and empower your personal brand!
Stop wasting time and money shopping for the wrong things!
After your Virtual Analysis Consultation, you will know your best clothing, hair, and makeup colors. This is not a computerized assessment. This is a personal assessment by Pat, utilizing our Color Flow Analysis system, in digital form, and based on your client intake form, and photos taken by you.
You will receive:
Your personalized color evaluation, including a video summary from Pat, color assessment, and personal recommendations
E-book color guide (Covering everything from your power color combinations, best hair and accessory colors, to patterns, contrast, and more, sent via email).
Payment option 1:  Your virtual color swatch/Color ID app-info. will be sent after payment on how to download the Color ID app into your phone and Pat will then personalize the virtual swatch app for you.
Payment Option 2: Your virtual swatches for downloading, and your purse-sized ombre color swatch, a handy shopping tool, with an amazing array of colors for you to work with- mailed to you.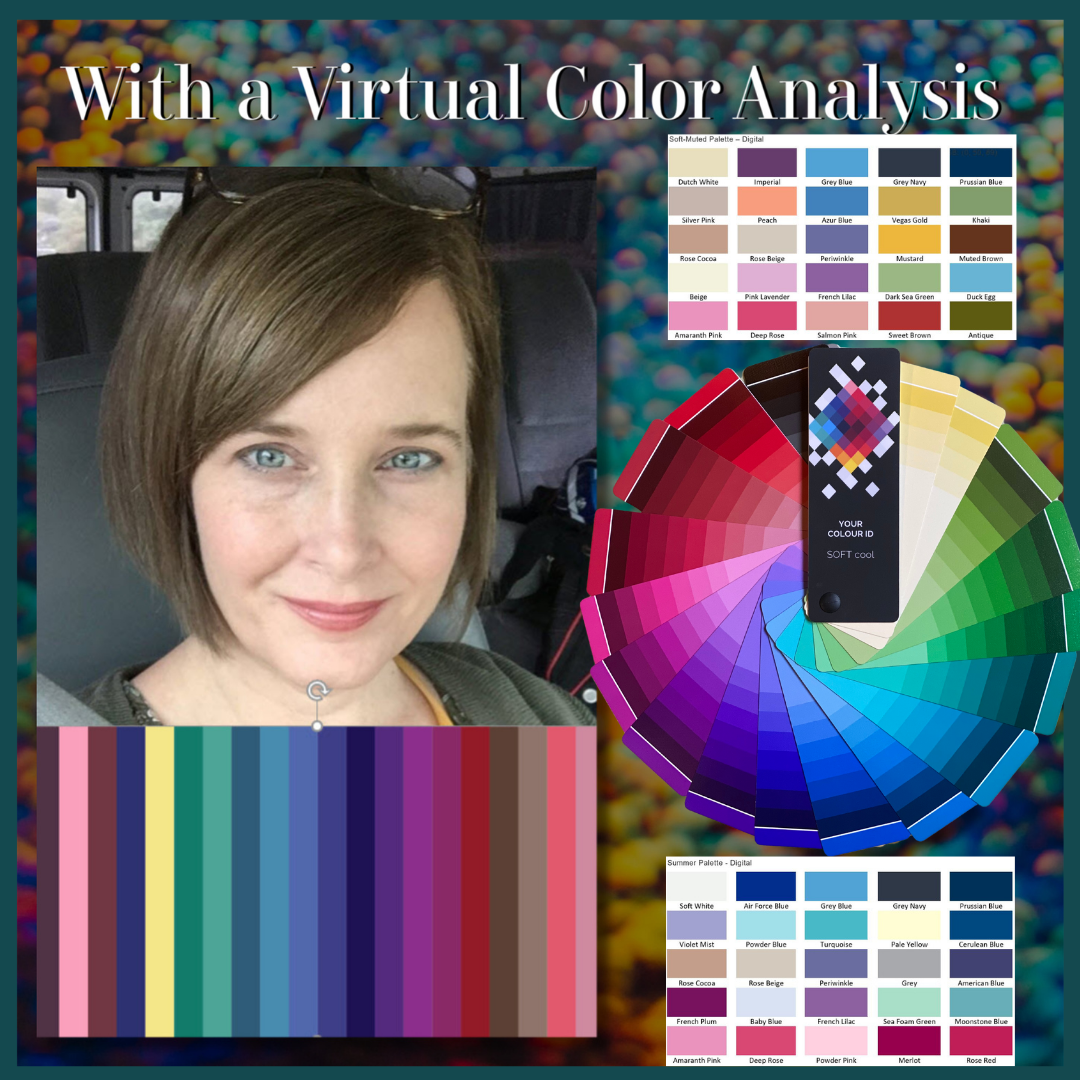 Personal Color Analysis

Investment: Option #1-$225 with virtual color swatches/Color ID app, or choose option #2- $225 including a personalized color swatch mailed to you

Complete the customer profile and submit a requested photo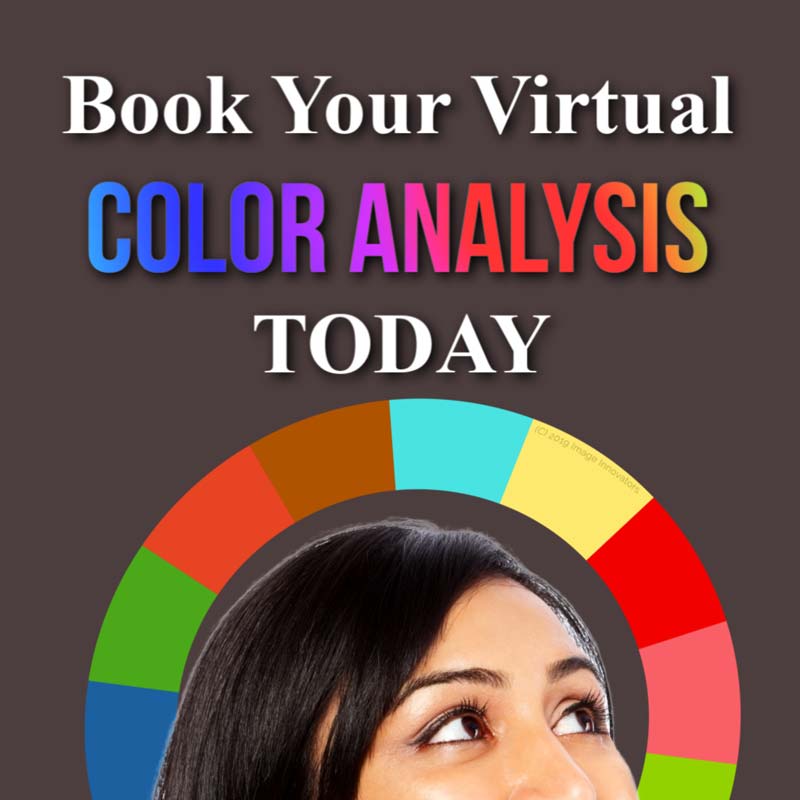 *Once payment is received you will be emailed your client profile and instructions for your photo to be sent to me.  Your assessment, video review of the color analysis, and color swatch will be sent within 5 business days of receiving your client form and photo (more time may be required during holiday weeks).
Let me help you feel confident in your personal brand, increase your style and presence, save you precious time, and be excited about your wardrobe again!
Virtual Style – D. I. Y. Styling for Women and Men
Want to have your own online personal styling platform?
Just click the link, purchase the program, and answer a few questions about yourself, and your will now have:
Access to your private style portal– a guide to everything that looks good on you
Make you look younger, sharper, polished and more professional.
Knowledge of what to wear and which styles flatter your shape.
The skill to break a garment down into its style elements to instantly be able to eye an outfit or garment with the eyes of a stylist
Examples of the styles you should avoid and why
Style guidance on your figure and what styles flatter or detract – over 660 garment elements and accessories are covered!
Expert style knowledge and shopping guidance at your fingertips
Virtual Personal Styling and Wardrobe Consults
Virtual Beauty Session
One Hour Zoom Session with Pat for Skincare and Makeup Styling & Makeup Application Strategies
Investment: $150 or $150 purchase in skincare/cosmetics
Style it Up! Online Wardrobe Edit
Want to bring new life into your personal style? It's just a click away!
Our online wardrobe edit is a great way to remix your style, bring new life into your classic favorites, and get professionally styled outfits at your fingertips!
Update your style and wardrobe for the season or get out of s style slump
Access to your private closet app- an online wardrobe organizer shared by you and your stylist
Gain 12 new outfits and/or have Pat style a favorite of yours in an exciting new way
Get shoppable links to new "Finds" for any gaps in your wardrobe discovered in our discussions
Get Expert style knowledge and shopping guidance from Pat at your fingertips
Step 1: Wardrobe Assessment- click the link below to schedule a 30-minute Zoom call with Pat and purchase your session.  Pat will then send you her online client form and exclusive wardrobe app.
Step 2: Upload photos of your garments or accessories into our exclusive wardrobe app to be styled or restyled.
Step 3: Pat works Behind the Scenes…
Pat creates your online closet-an easy to use app so you can know what you have and shop for what you need
You will receive your online LookBook, 12 new outfits curated by your personal stylist so you can access them right from your phone, tablet, or computer
Pat then creates your personal shopping list- shoppable links to those missing "gems" that complete your new, on-point wardrobe.
Step 4: Open your personalized wardrobe app and choose from one of your newly styled outfits!
Virtual Style – Total Transformation
This is a 100% Virtual Program for those who are willing to invest in transformational change but don't live in the Northeast Ohio area.

This is an 8-week comprehensive styling program that creates a solid foundation of color and style knowledge for you, and then transforms your wardrobe and personal style.
Our process is proven and works because this service is built on the solid foundation of my image training and in-person signature services.

Our process may be virtual, but you will feel as though we are meeting in person as you experience the same powerful results and touchpoints.
This 8-week intensive style transformation includes the virtual version of our signature color, closet makeover, personal styling, and shopping services, utilizing the latest technology, together with great personalized service.
We will schedule weekly video calls for each step of the way as we build your style strategy, curate your wardrobe, and fill in the gaps to elevate your style. You will feel like I am right there, by your side, each step of the way.
Part 1: The Solid Foundation-Your Style Strategy
We start with our Signature Color and Style Sessions to discover your personal style formula
We discuss what is working in your wardrobe now and what needs to change to elevate your style and create a functional stylish wardrobe that works for your current lifestyle.
We create a plan and schedule for your wardrobe audit and shopping, targeting your specific style formula and needs
Part 2: Wardrobe Audit and Gap Assessment
Specific review of current season by key item
Purge of any non-essential/out of style or unflattering garments/accessories
Gap assessment and strategic suggestions for building up your foundation
Part 3: Virtual Shopping/Try-on Sessions
We curate your wardrobe with staple and investment items
Try on Sessions to check fit and ensure you love it
Creation of LookBook utilizing the items you keep including full look shopping and styling including accessories/multiple looks for maximum flexibility in your wardrobe and stand out styling.
More weekly calls to try on, ask questions, offer new styling tips and follow-up to discuss monthly/seasonal styling options.
Step 4: Open your personalized wardrobe app and pick out a newly styled outfit every day of the week!
Once payment is received you will be emailed Pat's scheduling link to book your appointment
Before my Virtual Personal Styling Session, I hadn't realize I had just about given up on fashion.
I was wearing the same v neck and jeans almost every day. I realized I missed expressing myself through my own personal style. Also getting older crept up on me and you can't wear just anything at 40! I realized I needed help! Pat also helped me see how I was too quick to give up on an item instead of seeing how to modify with a belt, tailoring or an accessory.
She helped me create complete outfits with what I already had in my closet but just had not thought of putting together. I also definitely learned that fit and quality is more important than anything. Pat's style guidance gives you the illusion of having the perfect proportions.

Sarah
Real Estate Broker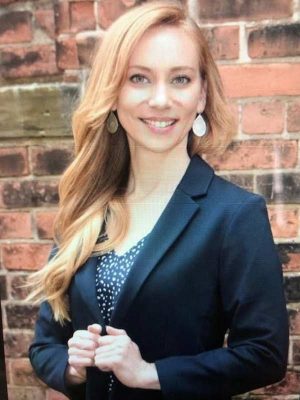 It's time to bring the Artistry Within You to the Surface