Your Brand. Confident. Beautiful. Unique.
We'll show you how to build a visual brand that is authentic and powerful so you can show up each day with confidence and power to attract exciting opportunities – but don't take our word for it.
Hear what our clients are saying!
After my Total Transformation consultations with Pat, I had a shot at looking my best and the confidence to go for a promotion. In the past I would not change my style choices for anything… but now after finding Pat I am entering the next 20 years in the career world looking and feeling my best.  I feel like I have a fighting chance with Pat's guidance and the tools she has given me including my color fan, outfit ideas, my personal style website and her guidance. THANK YOU PAT!!!!
I.S. Applications Manager
With Pat's guidance I have a new outlook when I get ready for the day! As women, sometimes life requires us to take care of others and somehow, we get lost amidst it all. I recently reached a point where I could finally breathe and take a moment to think about myself and my look. I wanted to feel like myself again, but so much time had passed, and there were physical changes as well. I knew that Pat had the talent and experience I needed but also the compassion to understand hownervous I was about the process. I feel empowered to successfully shop and put outfits together as I now know the colors and styles that suit me best. It is great to step out and face life feeling confident and pretty again.
Communications/Social Media Specialist
I am excited about the future and learning to really like the lady in the mirror! I am so grateful to Pat for the amazing changes that have come from her input, expertise, and guidance. She was careful to find out "who I am" before we even began. She does not simply show me "what's in," but teaches me how to express that inner person ina more effective way. Now, when I shop, I have more confidence in my ability to make good choices (and I'm much less likely to return something because it's "not quite right")
Click to see testimonials for photos below
Marianne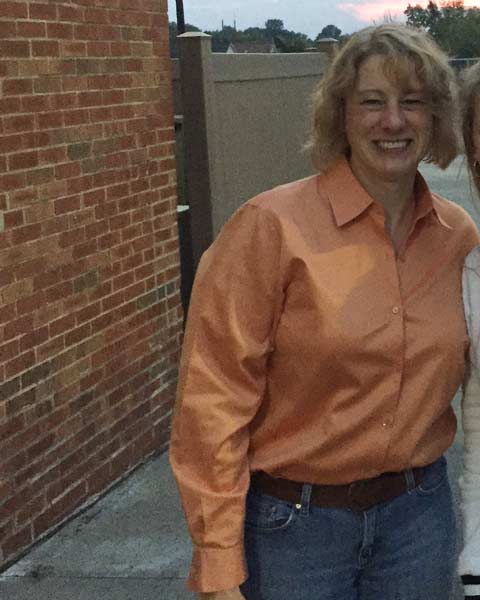 Carolyn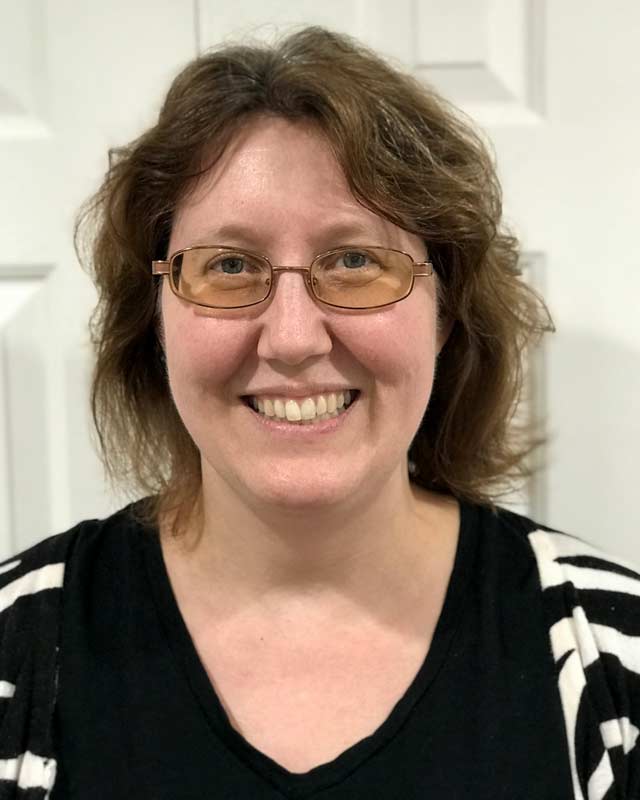 drag left to right to view before/after photos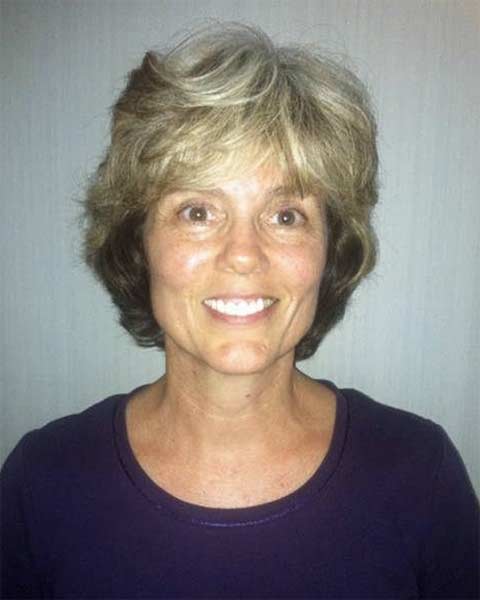 Publisher, the Medina/Cleveland Women's Journal
Hearing Pat Gibson is an investment in your career.
The Women's Journal is honored to work with Pat Gibson and feature her as an informative and enthusiastic speaker. Every attendee leaves with information on how to look and feel their best both personally and professionally. Pat's expert advice, attention to detail and caring nature keep attendees engaged and always wanting more. I am also a happy client who has benefitted from the color and style knowledge she has empowered me with!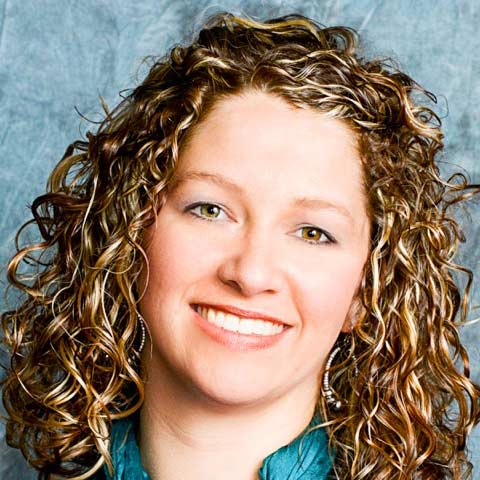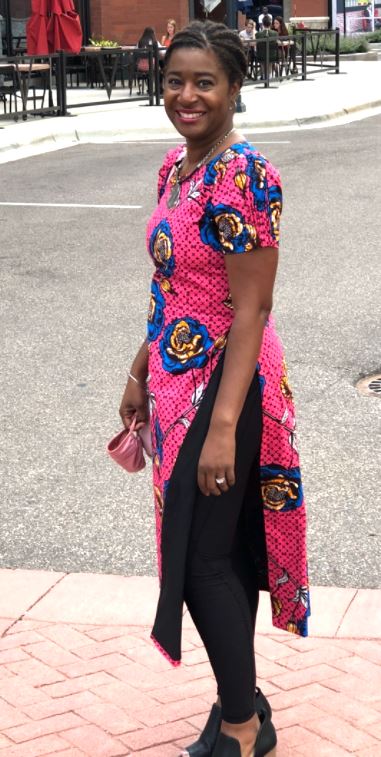 Diversity and Inclusion Manager
After doing remote work from home for a year, I was searching for someone to help me refresh my wardrobe to fit my new way of working.
Pat was able to put a holistic picture of me and my desired style together with color analysis, as well as body shape and style assessments. With kindness and an eye for creating a complete look that is unique to me, Pat is helping me move forward in style. No more guessing what colors look best on me or what I should wear on every occasion to look my very best. Pat is wonderful to work with and is available to provide virtual services for clients like me who live in another state. She is very responsive and knowledgeable. Pat goes the extra mile to make her customers feel good about their experience. I highly recommend her to anyone who needs a wardrobe update.
Pat Gibson's Game-Changing Style Program really is a Game-Changer!
Before I worked with Pat I was overwhelmed with my wardrobe. I actually had too many things in my closet and yet I felt like I didn't have stylish and flattering outfits to wear.  I would go shopping again and buy more stuff that wasn't right for me and was completely frustrated and in fact, cried when I looked at my closet.  Through this program, I was able to gain the knowledge and tools to help me realize the styles and colors that flatter me as well as get a plan for shopping that actually saved me time, money, and frustration.  My wardrobe now makes sense and works perfectly for my lifestyle, my work needs, and all the occasions in my life.  The online wardrobe app is a game-changer because, with one click of my phone, I have a wealth of outfit ideas to choose from as well as a plan to shop from here on out.  This program has given me confidence, it has empowered me, and I feel like I can take on the world. I feel great every day and I am truly amazed at the transformation in my life.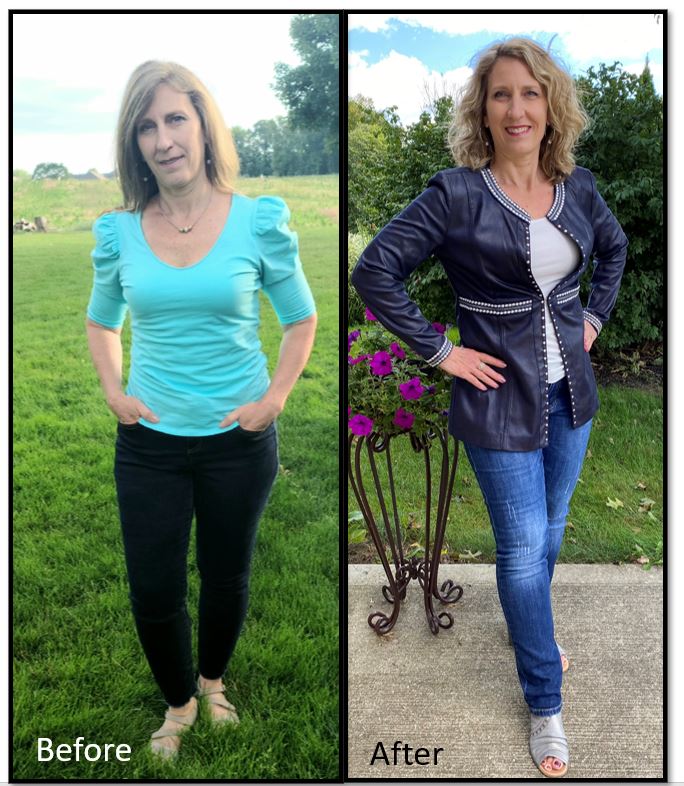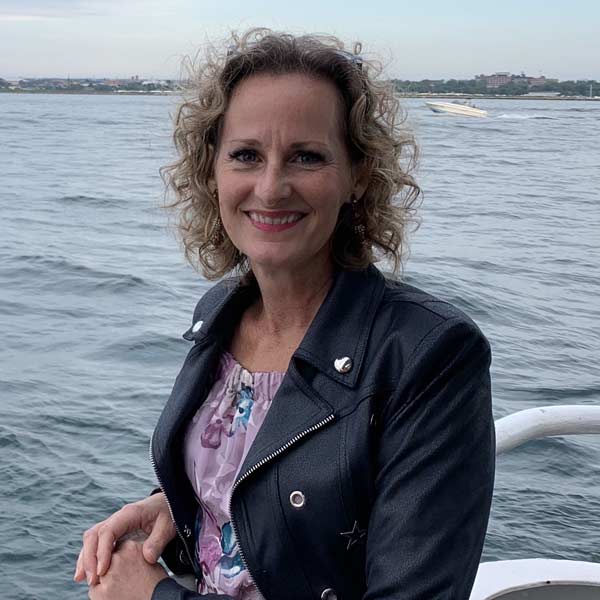 Wife, Mom, World Traveler
Getting dressed and looking your best should be fun not frustrating.
I realized I was spending way too much time getting dressed and putting outfits together that were, at best, not great. I am so glad I hired Pat to help. She has elevated my style. Using my own clothes and accessories, she puts outfits together that make me feel confident and stylish. Shopping for new clothes is now focused and easy as I know which colors to wear and which styles look best on me. I am enjoying all the compliments I get when I am wearing one of the many "looks" that Pat has put together for me.
Real Estate Principal/Broker
Pat's color and style consultations have empowered me to be more confident at social events as well as in my career and daily life.
I would highly recommend Pat and her services. She has always been so amazing when I have had to purchase special occasion pieces as well as helping me find core everyday pieces and colors that compliment my coloring and body type. I don't stress as much when shopping for clothes and picking out outfits thanks to Pat. And her infectiously positive outlook and personality makes her even more of a gem.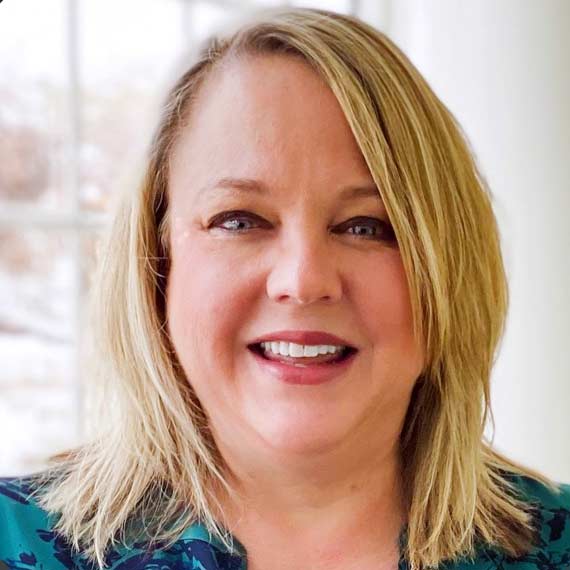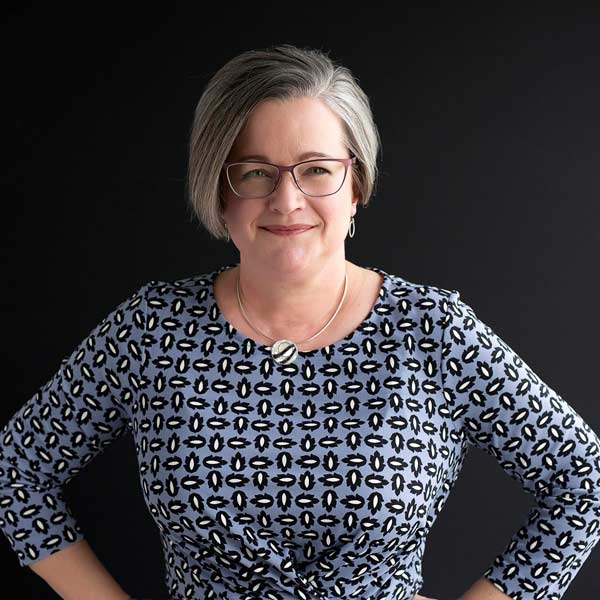 Career Coach, Consultant, Business Owner
I highly recommend Pat for anyone, whether you are an executive that wants to look your best in professional environments or just want to look and feel better.
I had the good fortune to meet Pat through work we had done with a mutual client. After seeing the dramatic results with my client, I decided to engage in a program. I had my colors done years ago but many of them didn't feel "right" anymore. During the signature color and style consultation Pat confirmed that my colors had changed. She opened my eyes to a world of new colors and patterns and the best shapes for my body type! I now shop and dress with more ease and confidence. I then engaged in a Closet Makeover where Pat comes to your home and helps you determine how to leverage the clothing you already have, design new outfits and she then creates a an online closet and LookBook with a personalized shopping list for "holes" in your wardrobe. Her fashion knowledge is immense and her intuition on guiding each client to new choices is fantastic! If you are not positive you are always making the right wardrobe choices, you need to call Pat. She will change your life!
Business Owner & President, Character Council of Western New York
The color analysis, signature personal style consultation and closet makeover were absolutely fantastic and I would highly recommend them!
"I've always thought (and been told) that I had a great/good sense of style but realized, after working with Pat, that I was wearing styles and/or colors that were not flattering for my body shape and skin color. I never knew that I had broad shoulders (in relation to the rest of my figure) and a rectangular body shape, or that I should wear clothes with a medium contrast rather than bold prints and bright colors. I used to buy clothes in my favorite color-bright pink-or in black and white and now realize there are so many more beautiful options that enhance my skin tone and personality much better…and I can still have the look I am striving for, whether it is professional or a casual look. Pat has opened my eyes to the beauty of different colors, textures, fabrics, jewelry, and clothing styles that I would have never known were suited to me as she taught me the importance of looking at our natural beauty and enhancing it with the right style, color and makeup choices.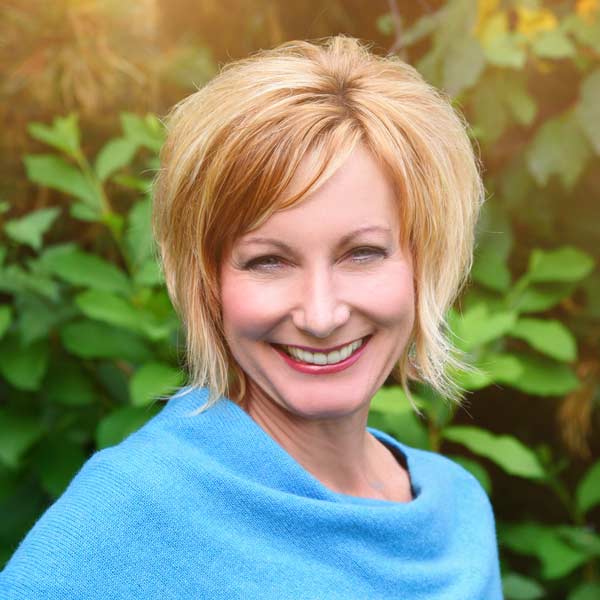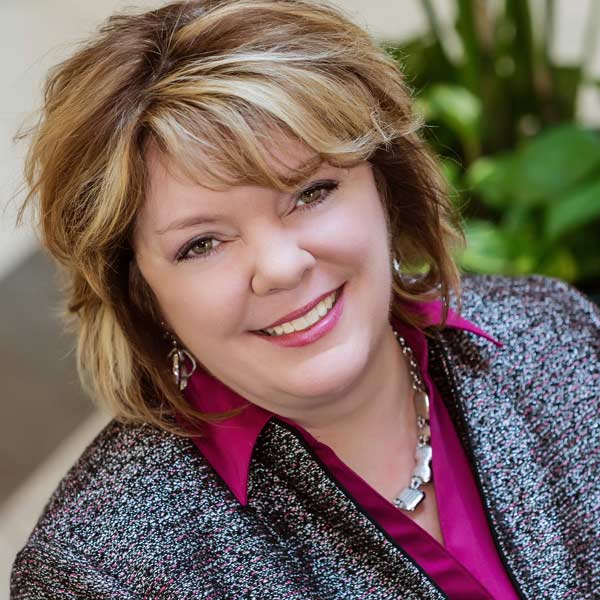 Coach, Business owner, ImpactiveStrategies.com
It's like having a personal stylist in my pocket.
I had a pretty good idea about what colors and styles are the most flattering for me -and a fairly robust professional wardrobe, however, I found myself "stuck" on the "what to wear for the exceptions" (that seem happen on an almost weekly basis!) How do you dress for a 70 degree day in November? What do you wear to a county fair? How do you transition from a speaking engagement to dinner with friends (without time to change)? Pat's monthly Style Muse subscription is the perfect solution. Style Muse, Pat's virtual styling service, helps me with outfit solutions to some of my biggest challenges! By following her advice, I'm saving time and money. Plus, I have more confidence and a lot less frustration when I get dressed
"I have a much better understanding of my style and body and what looks good on me. I am glad I invested in a package with Pat where I learned my best colors and styles and reworked my wardrobe. We weeded out the things that didn't work for me and she put together new outfits from within my closet…things I would have never thought of putting together and gave me a LookBook to remember the outfit combinations. These consultations have taught me how to shop for my petite figure with confidence and success, and I save money as I only purchase those things that I know will be fabulous."
Jessica
Special Investigator-Insurance
"Pat's consultations have changed my life … how I feel about myself, my money management, my home organization. I never expected that my style and wardrobe would touch so much of my life.Pat Gibson's help has rolled out in layers. First, she educated me about my body type and what looks best on this broad-shouldered, short, curvy figure. Then, we worked out colors that maximize my skin and hair colors. We worked a bit with makeup. Finally,we did a wardrobe audit and shopping. Without passing judgement, she helped me find my best selves in my clothing collection. Now I feel more confident in sales meetings, prettier on dates with my boyfriend and just more myself every day."
"Pat has opened a whole new world of color with my clothing, makeup and accessories.You definitely need to have her get into your closet as this step has helped me to look at my wardrobe in a completely different way and really amped up my outfits."
Jennifer
Business Owner
"Pat Gibson changed my life. When I was venturing out into the business world,she helped me define my signature look. I wanted to improve my professional appearance and with Pat's help and her color and style consultation and closet cleanse, I was able to enter the business world with more confidence and self-assurance than I wouldhave otherwise felt."
"The investment in myself — my future — has been one of the greatest gifts ever. As a result, my self-esteem and confidence has increased and I feel great about how I look. Every time I look in a mirror, I see an attractive, healthy-looking, vibrant woman staring back at me; I am still in awe of my transformation. A friend told me I had magically erased 15+ years overnight."
Jeannine
Medical Manager
Sign up for my newsletter and receive a free copy of my "7 Steps to Fabulous Style"