The question on everyone's minds these days seems to be "What should I wear for the new normal?"  Some of us are ready to go out and take on the world and some are still hesitant…and for good reason, to go back to their regular pre-pandemic activities.  So, what do we wear this spring as some of us are still working from home, some are starting to go back to the office, and most of us don't really know what our work situation will be like in the coming months?  I believe it should be a combination of comfort, practicality, and style.
Can we be both comfortable and stylish you ask???  The answer is a resounding YES!  Many times, I come across clients who think they can't have both.  Well, the great news is that you can have the best of both worlds.  You can be comfy and cute.  The one thing the Pandemic has shown us when it comes to fashion is that we want to be comfortable.  If we have to sit all day in front of a computer, we need to have bottoms that move and stretch and tops that wow when we are on Zoom calls.  It has shown us that if we have a choice between "pinchy" pumps and comfy footwear we will choose the latter.  It's not that we don't miss getting dressed up…for the most part, we do…it's just that in our new normal we also have to be practical.  We could be letting the dog out in between virtual meetings or doing some stretches in our stretchy pants between calls as we have been sitting too much.  We need to move and have comfort but still look the part of a professional.
I believe this will not change in the next 6 months.  According to a recent article in the New York Times, many companies are starting to ask employees to work a few days in the office and a couple of days at home.  Many people have grown accustomed to the more relaxed pace of life and are bartering to stay and work from home permanently.  If you have your own business like myself, most likely you will still be doing both in-person and virtual meetings for the unforeseeable future, so we also need to have the same type of comfortable yet professional attire.
If I had to name just a few key basics for spring 2021 that I am recommending to my clients these are what I would suggest:
01
Knit blazers
There isn't anything that says "professional and polished" like a blazer. But last year we really didn't wear our stiffer/woven varieties…they are too binding when you're sitting all day in the same spot.  A soft knit blazer will still give you the structure that you need and the professional edge whether you are meeting in person or on Zoom.  See my favorite spring knit blazer picks here.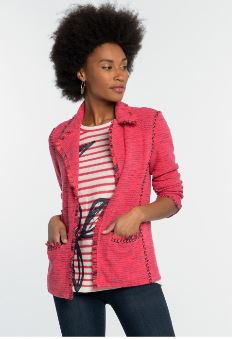 02
Interesting Tops
While some of us are meeting in person the vast majority are still "seeing" people on virtual calls. That means from the waist up, in fact, the bustline and up is where you need to make a statement if you want to stand out.  Cut-out tops, puff sleeves, textured fabrics, interesting necklines, and patterns are all great strategies to do this.  I recommend investing in some great tops this spring.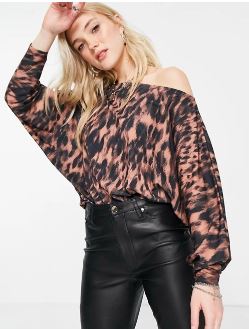 03
Comfortable bottoms
If you will be sitting a lot then a pull-on pair of pants, trousers, or denim with stretch can be great options.  I'm not talking about your Grandma's pull-on pants…I am talking about stylish trousers with a bit of stretch for comfort that still keeps their tailored shape.  Or if you are on virtual calls, and will only be showing the top half, then go ahead and wear that great top or blazer with a great pair of jeans.  Check out my trend video for more details on the trends and jeans, and the most pressing question on everyone's lips…" Are skinny jeans dead???"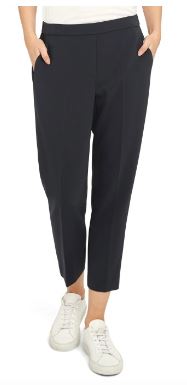 04
Great Accessories
Nothing says stylish like a great accessory! Currently, big earrings, chain-link, and layered necklaces, and scarves are taking center stage.  You can also update a very classic outfit with an on-trend pair of shoes or sandals.  My current favorites are the barely-there skinny strap and ankle-wrap sandals.   They are so feminine and yet structured enough for work and come in all heel heights.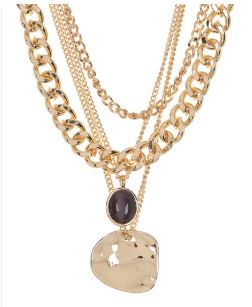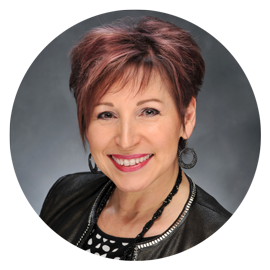 Pat Gibson is a certified Image Consultant, Personal Stylist, and owner of The Artistry of You, LLC. To learn more about how Pat can help you achieve your best personal style and image call 440-212-2269 or email , or click here to schedule a complimentary style discovery session!
*I may recieve a small commission on some of the styles in my online catalog. This helps to compensate me for the time it takes to create the blog and catalog for your learning and shopping pleasure. Thank you!