It is possible to have a fabulous professional personal style in 7 steps! Learn and grow as you make subtle but powerful changes. Over time you will be amazed by your ability to choose the right garments, accessories, hairstyles, and makeup that create your perfect look.
Take each step on your own or call me for help.  You deserve to look and feel you're very best and have the knowledge to create a visual brand that give you the best opportunities in life.
Step 1: Define your personal brand.
The first step is, perhaps, the hardest. This is where you determine your brand. Your brand is a visual example of the person inside:  your skills, personality, goals, dreams, values, and lifestyle. This is your authentic, personal style. Start with these simple questions:
Who am I? What impression do I want to make to the world?
 What are my dreams and goals?  We all need to know where we are headed so we can formulate a plan to get there.  Most experts on goal setting tell you to put your goals into personal. professional, spiritual and health categories.  What you are most excited about to achieve/do/be in life will cause you to grow and change.
What is my unique value proposition at work or at home? Determine:

What benefit do I offer people?

Who are those people? (your target market if you are a professional)

How do I solve their problems?

What makes me different from others like me? (your unique value proposition)

What are the words (pick at least three) that describe me best?
Use the answers to develop a personal brand statement — one to two sentences that summarize the image you want to present to others. Your style and personal brand should be in sync with that statement.  Use the rest of these steps to ensure that your style and visual brand enhance and move you toward your goals and who you authentically are.
PERSONAL BRAND STATEMENT EXAMPLE: I, Pat Gibson, have a passion for empowering professionals to maximize their potential.  I utilize my creativity, extensive image training, and resources to help them gain confidence and success through creating their own unique visual brand.
COMPANY BRAND STATEMENT EXAMPLE: The Artistry of You is a full-service image company that empowers our clients to perfect their visual brands.  Our clients will learn to maximize their personal and professional impact through personalized training in signature colors, body architecture, wardrobe audits, shopping, and executive presence.   We take the talents, personality, values, and goals of each client, and ensure that their outer image is in sync and enhancing their personal brand.
Step 2: Define your personal style.
Your personal style is how you express yourself through your visual brand.  It's clothing, hairstyle, and accessories that build your "look."  It is also the patterns — colors and details– you choose to wear that express and confirm who you are. This is the most elusive step in the process, but ultimately your Personal Brand Statement will help determine your style.
EXAMPLE:  If you are a detailed person and a personal organizer by trade, the flowy flower-child look will probably not be your personal style.  You would naturally gravitate towards a more classic, structured style.
As an image consultant, in my style consultations, I take who you are as a person (your brand), what you like visually (your taste) and what looks good on you (your body shape and coloring) and develop a plan for a wardrobe that speaks to your personal brand.
A great way to quickly find out what you like visually is a personal-style test.  The test I use was developed by my mentor Ann Reinten, owner of Image Innovators.   The test is extremely accurate and will give you style icons to follow as well as brand suggestions.
STYLE QUIZ FOR WOMEN:   https://the-artistry-of-you.myprivatestylist.com/your-style-expression/.
STYLE QUIZ FOR MEN: https://myclothingvalues.com/male-clothing-personalities-with-pat-gibson/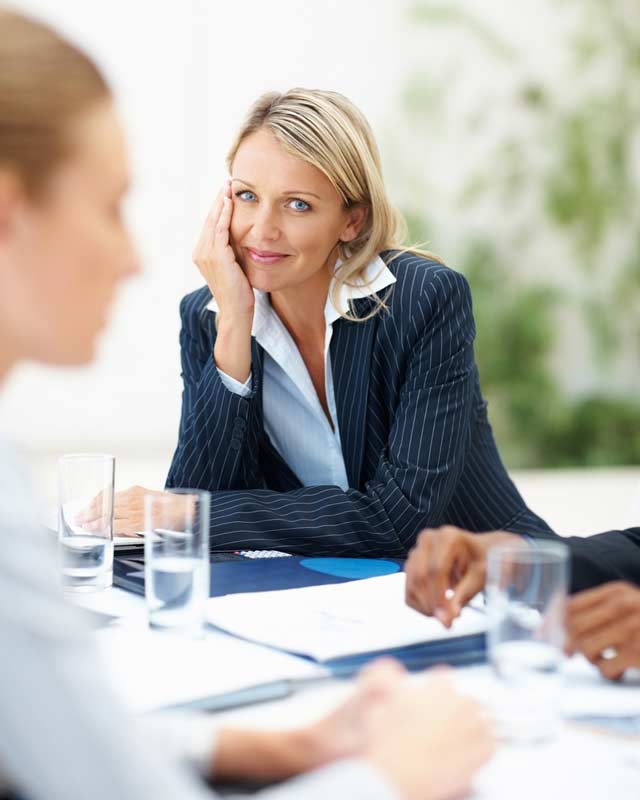 Using the results, search the internet and Pinterest for styles that resonate with you.  Create a style board with these photos, and you will see a theme that will guide you.  In the future, when you make a purchase, ask yourself if that garment or accessory speaks to your authentic style. If not, don't buy it.  Things that sit in your closet unworn are either not in line with your personal style, the wrong colors for your skin tone, or unflattering for your body type.
Step3: Know your best colors.
Your skin tone, hair color, and eye color are unique to you.  So are the colors that suit you.  A professional Color Analysis will determine your signature, neutral and accent colors.  When you know them, your world will change!
Your best colors enhance your overall look, even your skin tone, seemingly erase lines and imperfections, make you look sharper and more alert. These become the "core" colors to work with to build your wardrobe wisely.  One of the challenges to creating a capsule wardrobe is knowing your best signature, neutral and accent colors.
ACTION:  If you haven't yet had a color analysis (everyone on the planet should????…in my humble opinion), then try this test:  Stand by a mirror near natural light with a clean face (no makeup). Hold up a top in a color that you often receive compliments when wearing. Look at your skin tone and at the line-prone areas or under-eye circles.  Then hold up a top in a color that doesn't' work for you. If you've done this right, you will see the difference.  The good color will make your skin tone look more even and it will turn a ruddy complexion into a subtle blush.  The good color will soften lines and undereye circles.  Meanwhile, the questionable color will make your skin look blotchier, ruddiness looks darker and patchy, and the lines and dark circles look deeper.  These make you look older and duller.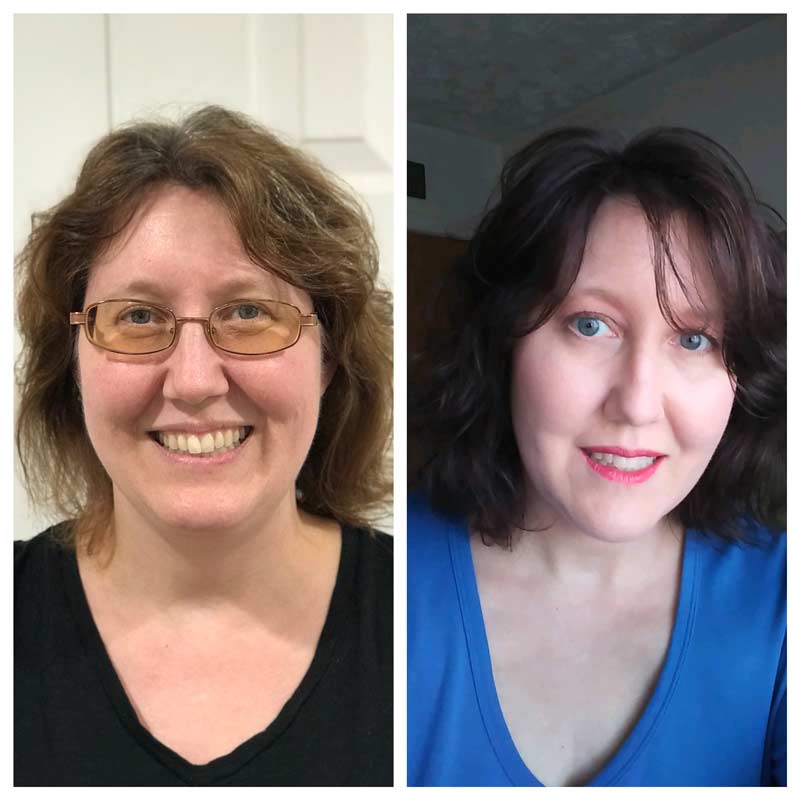 Alternatively, you can hold up the tops and take a selfie in natural light. You will see a difference. This will help you weed out or avoid unflattering colors.  If you have had a color analysis, you get a personalized color fan to help cull the wrong color garments and accessories from your wardrobe.  The result will be a palette in your closet that harmonizes with you and each other.
Step 4: Know your body shape.
There are six main body shapes for women and five for men.  Use my attached figure sheets for men and women to discern your Horizontal Body Shape.  You may have figure "challenges" such as a short waist, long legs or weight challenges. These challenge the human eye which likes balance in a figure. That's why we use clothing, accessories and the application of color and pattern to create balance.
Assess your challenges through a style consultation or you use my Men of Style or My Private Stylist websites. They will identify challenges and "fixes." Use this information to learn what looks best on your body shape. Weed out clothing/accessories that are unpleasing.  A Closet Makeover makes this process easier. You will achieve the wardrobe of your dreams. And, as your stylist, I will create new outfits for you.
Step 5: Assess your lifestyle.
Your wardrobe must work with your activities.  If you are at work 60 percent of the time and the dress code is business casual, then 60 percent of your wardrobe should be business-casual. If formal events are 10 percent of your life, then 10 percent should be formalwear…and so on.  This Lifestyle and Wardrobe Pie is a great assessment tool to balance how much of each style you should have in your wardrobe. With style percentages determined (casual, professional, business casual, etc.), you rebalance your wardrobe.
Step 6: Develop a "Core" foundation for your wardrobe.
You should have a strong foundation in your wardrobe.  It will give you the flexibility to be stylish and have something for every occasion.   That foundation consists of the neutral basics and hero colors that are classics, not trends. Here are examples of both a man's and a woman's core wardrobe.  You should invest more in these classic garments and accessories because quality lasts. The more you wear an item; the better-quality is should be.  Here is a great formula to use when determining if you should invest more in an item for your wardrobe.
Step 7: Shop for missing garments and accessories.
During this process, you have removed what isn't working.  You will also have uncovered "holes" in your wardrobe. Often, the missing pieces are garments and accessories in your best colors.  I often see that my clients are left with neutrals and few "hero" garments and accessories that really speak to their personal style.  These may be lacking because of an undefined personal style. That's why I take my clients on a personal shopping discovery both in-person and online.  Through this, they unlearn past mistakes and learn to shop successfully.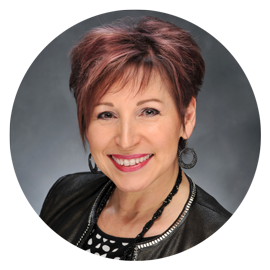 I hope that my 7 Steps to Fabulous Style has helped you to move further towards the style that will make you look and feel fabulous.  Please note that I have packages and services for each step of your journey to make the process streamlined and achieve incredible results.  We all deserve to have a personal style and visual brand that showcases to the world the wonderful person inside of us!