To counter your COVID feeling of frump, I am offering outfit ideas that will take you from feeling frumpy to feeling fabulous! This is Part II-Slenderizing and Tummy Busting Styling-we will be looking at how we can use the stylist strategies of line and design principles to look and feel our best during trying times!
Last time we looked at prints and motifs that lift our spirits and visually trim the body.  This time we are looking at other style illusions to elongate the body, visually slim, and camouflage any "figure challenges" such as a protruding tummy, heavy upper arms, or extra weight.  Through the strategic use of pattern and garment styling, we can even visually add the illusion of curves to a straight figure!   Even if you are tall and slender, you can learn from the blog as you would just do the opposite of my slenderizing advice if you want to look shorter or heavier.
So, get ready to get your spirits and your style elevated! 
Slimming with Color and Design:
The simplest way to visually slim a body is to wear a column of color. This can be done with a similar color value in a top and bottom, or a dress in all one color from top to bottom. The effect of elongation or what I call the "eyes up" factor, is enhanced when we place a focal point (a strong design element that draws the eye to it) someplace high such as at the bustline, neckline, or shoulder. I have more styles in my online catalog that create these slimming effects (they make you look lighter and thinner) or they create visual elongation (they can make you look taller and/or thinner).  Below you will be able to "shop the catalog" to purchase anything you love or to get inspiration from your own closet. Make sure to read my "notes" in the "Finds" section of the catalog to see who can wear the style and what effect it can create for you.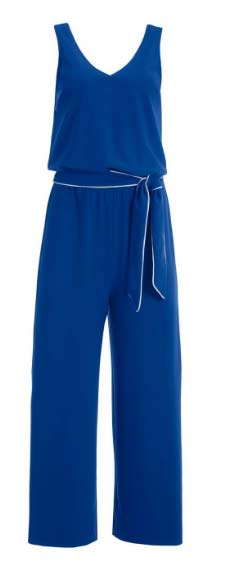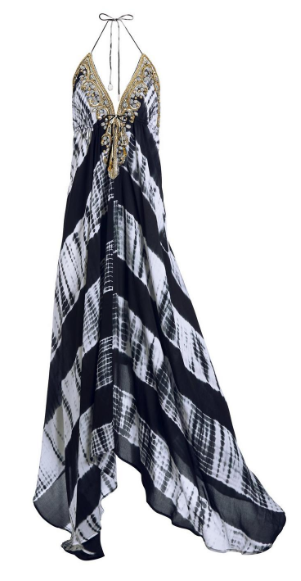 See more designs that create the illusion of more curves in my catalog!
Tummy Busting Styling: Sometimes we want to camouflage an area such as a protruding tummy or heavy arms. We can take the "focus" away from the problem area with line and design strategies such as these. A raised waist with a flowy material such as the in these patterned dresses can hide a tummy as well as elongate the figure. Take a look at these as well as more styles in my Feel Fabulous catalog.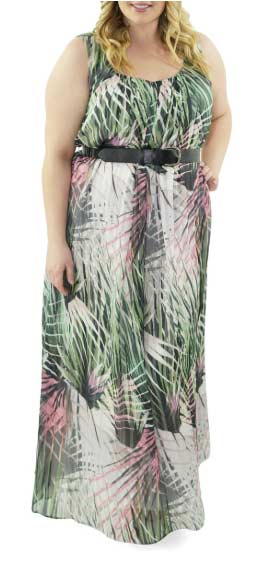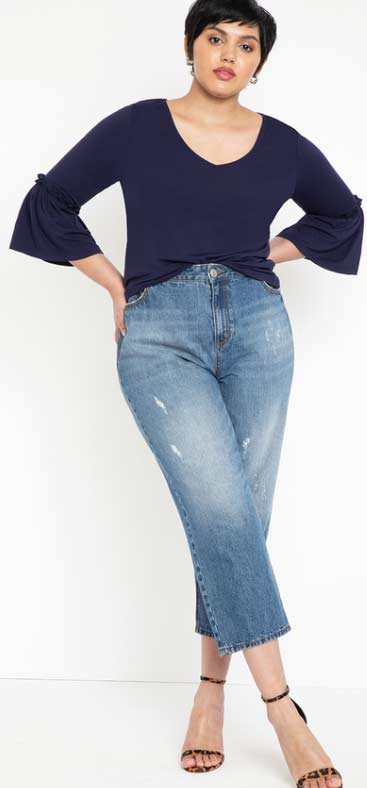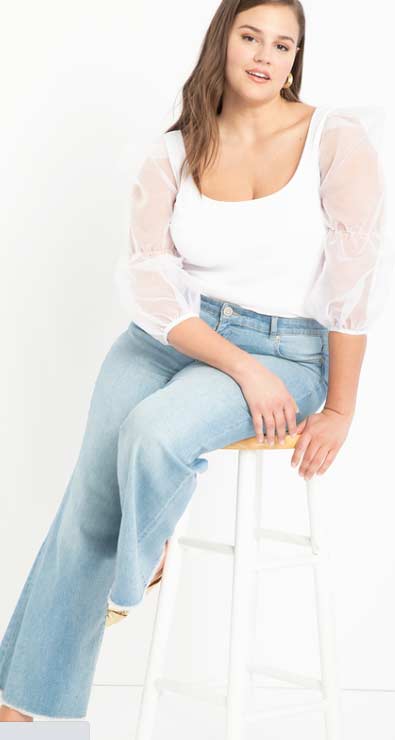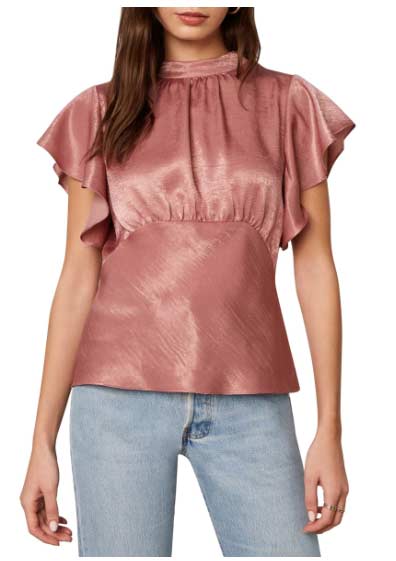 Maybe you have lost some tone in your upper arms, or you have heavier upper arms and you want to find styles that flatter you. You can apply these strategies to feel comfortable and stylish. The wider sleeves that have been in fashion for the past year or so are great for hiding a heavier arm. The best styles will be ones made of a thinner or flowy material. Bulky fabric can add more bulk…and we don't want that. You can also utilize a sheer sleeve, such as in the white top above, or an angled diagonal sleeve, which will be very slimming and flattering, such as the flutter sleeve in the salmon top shown above.
Make sure to click here to see the "Feel Fabulous" catalog, with more details on my stylist tips to look your best (as I don't have room here for all of the great tips I want to share with you!). These styles are great if you have gained a few pounds in the middle, are feeling less toned, if you want to create the illusion of an hourglass figure, and/or even if you feel boxy or lack curves. If you wonder what body shape you are, or what colors suit you best, I would love to talk about my Signature Color and Style package. We have both in-person and virtual options!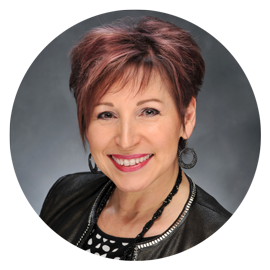 Pat Gibson is a certified Image Consultant, Personal Stylist, and owner of The Artistry of You, LLC. To learn more about how Pat can help you achieve your best personal style and image call 440-212-2269 or email , or click here to schedule a complimentary style discovery session!
*I may recieve a small commission on some of the styles in my online catalog. This helps to compensate me for the time it takes to create the blog and catalog for your learning and shopping pleasure. Thank you!