Living Coral- The 2019 Color of the Year!
Every year Pantone picks a color of the year.  We can expect to see this color not only in fashion, but also in home decor, paint colors and even packaging.  The question is:  "Will you add Living Coral-The 2019 Color of the Year, to your home or wardrobe?"  If you are thinking about adding this color to your home decor it is a little easier to discern the proper choice.   Ask yourself- "Do I like this color, and will it fit in with my existing decor?"  If the answer if yes then it is easy to add the color "living coral" here and there with a few home accessories.  Now, if you want to buy a leather loveseat, for example, then you may want to ponder a little harder about the investment in a "not so neutral" investment piece.

When it comes to your choosing the color Living Coral to add to your wardrobe you will need to decide first and foremost: "Is this a good color for my skintone and overall coloring?"  The actual Pantone color has a warm golden undertone, so those with a warm undertone in their skin will wear the color best, such as warm Autumns and Springs.  Bear in mind, that there will be various versions of the shade in both garments and accessories in stores this year.  Each designer will choose their "version" of the shade, and in doing so, will give us all some version of the color that we can wear well. In the collage above, on the left side you will see a more saturated and bright version of coral, while on the right side, more warm and muted tones.  Those of us with cool undertones in our skin (ie. Summers and Winters) will wear the cooler, more saturated tones (Winters) or the more muted or pink-toned corals (Summers).  If you have a custom color fan from The Artistry of You, look on the back of your colors for these color names:  Watermelon Red, Tang, Tamarillo, Coral Bloom, Coral Pink, Warm Pink, Red Salmon, Flamingo, Ripe Apricot or Orange Red.  These colors will be seen in stores this year in handbags, accessories and garments.
The second question you need to ask yourself is how much of an investment you should make in a trend color.  If you love the color and it fits in with your "core" or "capsule" colors then go ahead and buy an investment piece such as a designer handbag or leather coat.  If however, you are a Summer or Winter, and the trend color is not one of your best colors, or does not fit in with your cooler "core" colors, then it is best to add this color with items such as bracelets and other accessories, or non-investment tops or bottoms. If it is really not a good color for your skintone then wear it on the bottom half of your body, ie.pants, shorts or a skirt.   If you wonder how much you should spend on any item for your wardrobe, here is a great way to calculate how much!  Garment Cost Calculator.   Not sure what colors are the best for you?  Everyone deserves to know the colors that create their best image.  Call or email me for a complimentary 20 minute "Discovery Session" or see my Reviews or Color page to see how your best colors can make you shine!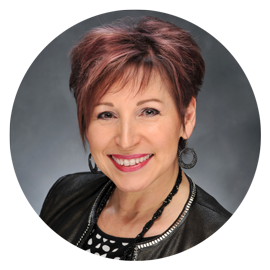 Pat Gibson is a certified Image Consultant, Personal Stylist, and owner of The Artistry of You, LLC. To learn more about how Pat can help you achieve your best personal style and image call 440-212-2269 or email pgibson@theartistryofyou.com, or click here to schedule a complimentary style discovery session!