Guest blog by Erin Naso
Founder of The Hanger Valet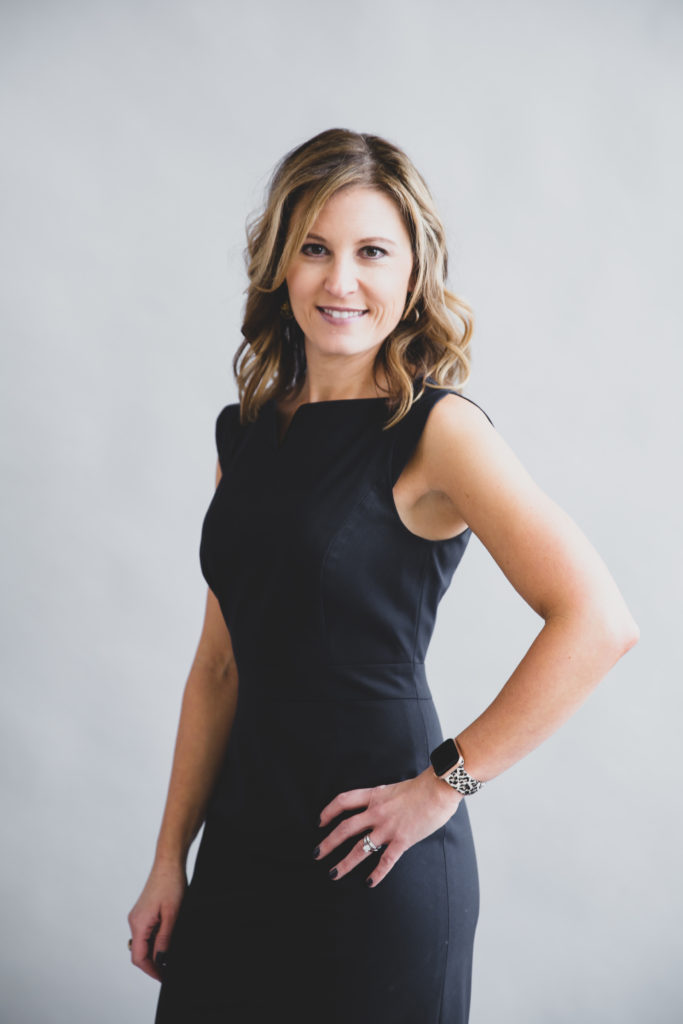 Building brand identity has come a long way baby. Not long ago representing a company's brand started and ended with a logo on a shirt or embroidered on a messenger bag.
With rise of social media platforms and nonstop content creation, entrepreneurs and small business owners are finding themselves the face of the brand more than ever before.
Building a brand is a marathon, not a sprint. It takes time, patience and a solid strategy to go from zero awareness to top of mind recognition.
An overlooked and upscale opportunity for creating brand recognition lies in your closet with the colors of your garments. As the face of the brand, your customers should easily be able to connect you to the widget or service you sell.
If you are an entrepreneur and have license over your brand identity, it is wise to take the time to first do a color analysis to determine the colors that you wear best before working with a graphic designer to create a logo, website, and advertisements.
The investment will pay dividends in developing a brand's identity and helps weave a cohesive appearance from logo to website and through to a wardrobe you will feel unstoppable in.
Color creates confidence
A few years ago I was a stay at home mom eager to return to the work force. I worked with Pat on a color and body analysis because I was tired of looking frumpy and feeling insecure in the clothes I wore and how I was presenting myself.
Based on that consult, I learned navy works best with my skin, eye and hair color. Pat also taught me that as an inverted triangle (shoulders broader than my hips), I should wear things that pull the eye down from my shoulders.
Knowing what to wear and how to wear it made a huge impact on my confidence and directly translated into boosting my mood at home and in how I transitioned back to PR & Marketing consulting with relative ease.
Let the color analysis drive your brand identity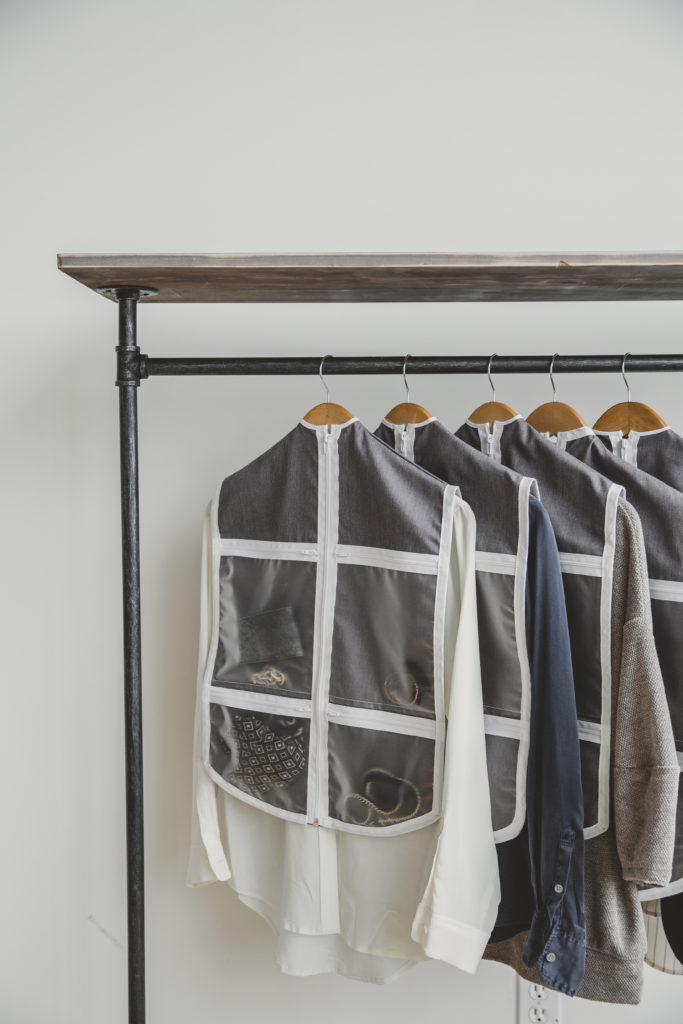 Recently I launched The Hanger Valet – an open-ended, open-sided garment bag with exterior zippered pockets to organize jewelry, accessories and undergarments with a day's outfit.
Because I was going to be the face of the brand, I candidly asked for the graphic designer to incorporate navy into the brand palette
With this information, the designer delivered the most beautiful, clean and simple palette that underscores the values of The Hanger Valet.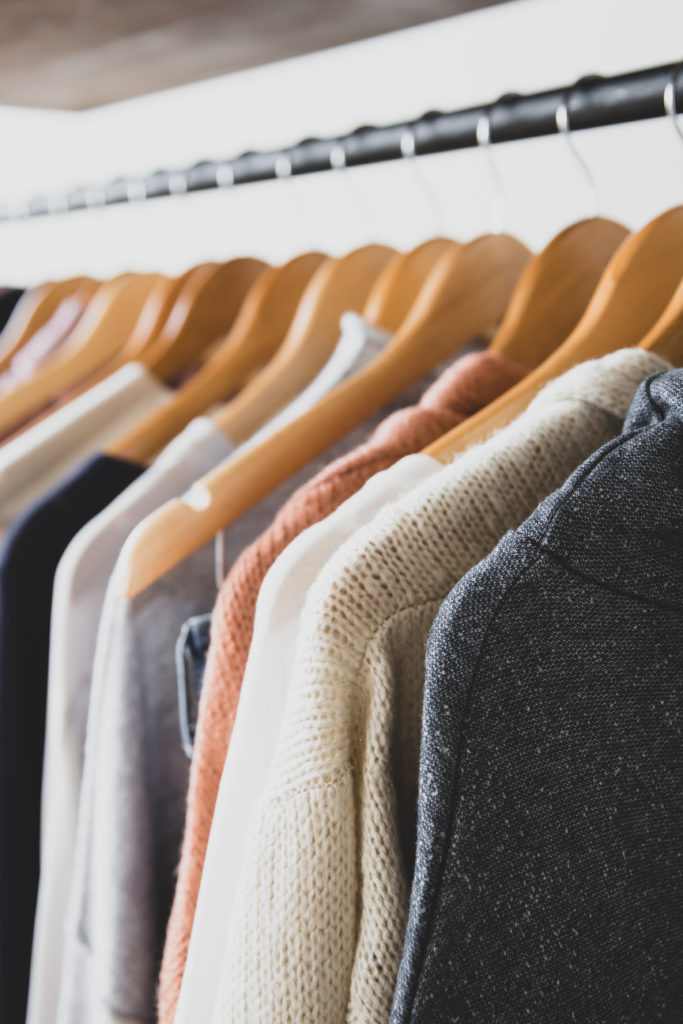 Blues, pinks, grays and white weave a cohesive look from the logo to the website to the Instagram grid and right into my closet. Planning outfits for professional meetings, events and trips (with the help of The Hanger Valet) is simple and easy because I am working with a color palette that works for me and makes me feel confident.
If you are a budding entrepreneur or a business owner ready for a brand refresh, take these steps to build a cohesive brand identity and supportive wardrobe.
Start by working with a stylist on a color and body analysis. Learn what colors compliment your hair, skin, and eyes, and what silhouettes look best on your body shape.
From that analysis (and with the help of a stylist if you need it) create a capsule wardrobe from those colors to wear to professional events.
Ask for graphic designer referrals or do research on Instagram using hashtags. You'll get a sense of the design style based on what a designer showcases on their website and on the Instagram feed.
Choose a graphic designer you can be honest with. Graphic designers are not mind readers. But the more aligned you are with them from the start, the more likely they are to "get" you and deliver a brand identity you love.
Help your designer help you. Wear your capsule wardrobe to your meetings. Bring paint swatches, fabrics, materials and pictures to your meeting. Create a private Pinterest mood board so your designer can narrow in on your signature style.
Once brand color palette and logo design is complete, be sure to ask for brand guidelines from your designer. This should include PMS, CYMK, RGB and HEX formulas as well as font names and the logo hierarchy of use in your branding. Depending on the designer or if a photographer gets involved, it may even include photo app editing presets to use when taking pictures to add to your social feed.
Use your new brand identity as a guide in your packaging, Instagram grid, wardrobe, and accessories.
Upscale your personal branding by booking a color analysis appointment here or as part of a total transformation package here.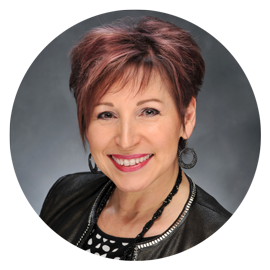 Thank you Erin for this great insight into our Personal Brands!
Want to talk about your personal brand and needs? No problem! Click on the link to schedule your no-obligation 15-minute discovery call. Let's chat so you can get a feel for how we work and we learn more about you. Schedule Your Call Here