Yes, Virginia, there is a Santa Claus…oh… I mean there is a shade of red for each and every one of you! Many women I talk to think that they can't wear red. It is probably because the wrong shade of red can look really bad as it can be a very strong color, but it can also be a fantastic color on you! The best way to find out is through a personal color consultation, but if you havent been able to schedule one as of yet, here are some great tips on wearing the exciting and energizing color of red.
If you have a warmer skin tone (usually with freckles and a peachy tone, then wear an outfit like this one to the right. Soften the red with a creamy white and pick a shade that Is a little "warmer" with tones of rust or orange in the red.
If you are warm but are a Spring season or have a brighter redish hair or "strawberry blond, then choose a brighter red with bright orange tones such as the blouse below.
If you are somone who flows from warm to cool (such as Taylor Swift) then your best red might be one such as this more universal red or soften the red with a draped neckline such as this one below or with lace or cutouts that show some skin. The jumpsuit below is also a soft red.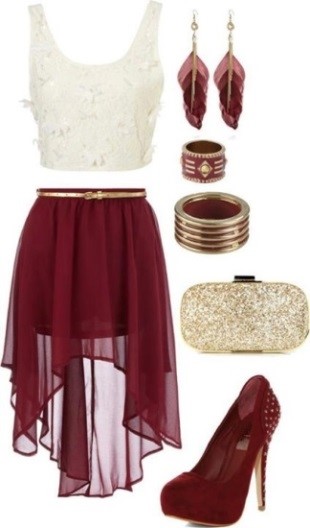 If you are a cool summer, you may want to try a raspberry red or an off-the-shoulder outfit as shown left…again to soften the look of this beautiful red. For summers this is usually just an evening look.
If you are a cool or deep winter then your best reds are true, vibrant and bold. You rock red lip colors and you can also wear a deep burgundy red as well.
Anyone can soften any color with a scarf in your best colors such as in the photo below.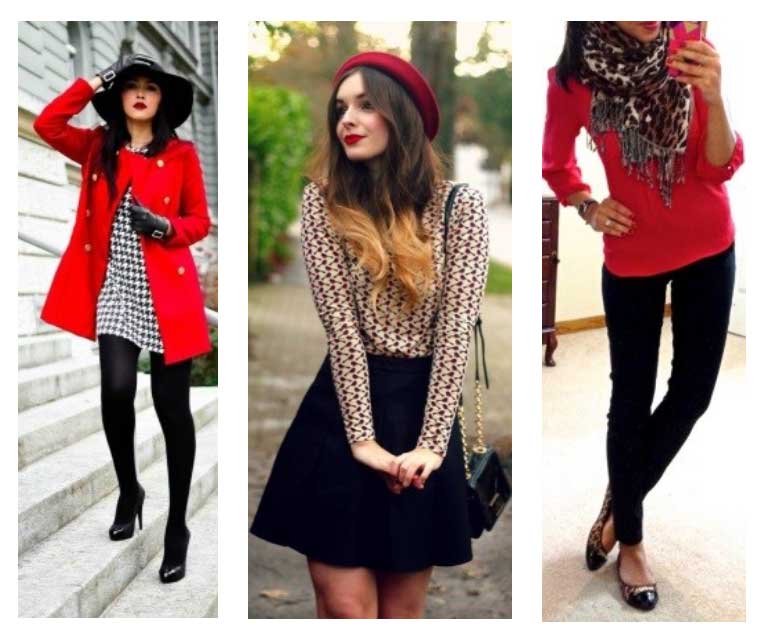 If you want to have total confidence you are wearing the correct colors, then a Color Analysis consultation is recommended.
Click here to find out more!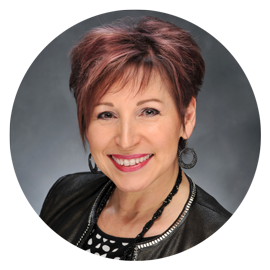 Pat Gibson is a certified Image Consultant, Personal Stylist, and owner of The Artistry of You, LLC. To learn more about how Pat can help you achieve your best personal style and image call 440-212-2269 or email pgibson@theartistryofyou.com, or click here to schedule a complimentary style discovery session!