This is an age old question…one that I probably get the most. I hope the information enclosed will assist you in your quest for the perfect footwear…but remember…as I state below…the hottest and cutest shoe can still look "so-so" if it doesn't speak to your personal style. Take in the guidelines and tips below to give you a "leg up" (ha-ha) on figuring out the answers to your shoe quest.
So…what shoes do I wear with this outfit?
A question that is not easily answered…as there are so many styles, patterns and colors to choose from…BUT…there are some tried and true "rules of thumb" so to speak, that will help you to determine which styles look best on you…before you even dare to see what clothing they work with. In other words, find the styles that flatter your legs, clothing style and proportion first…then determine what outfits they can work with. Remember, most outfits can be worn with a variety of different footwear such as shown in the above photo. Shoes have the power to alter the mood of an outfit just like other accessories. Many women do not understand that the shape of the shoe can enhance or detract from your image (see below). But first, let's start with the basics. Every woman should have these shoes as their standards or "core" footwear. These "core" shoes/boots are ones that will pair with a multitude of outfits, thereby always giving you a footwear option for every outfit.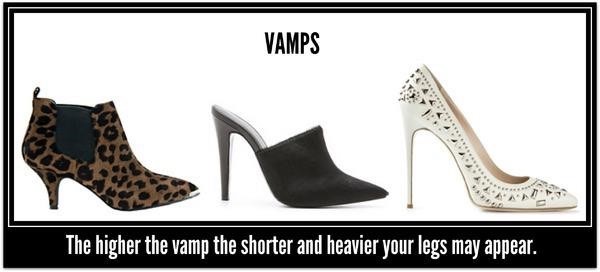 High Vamp   Medium Vamp   Low Vamp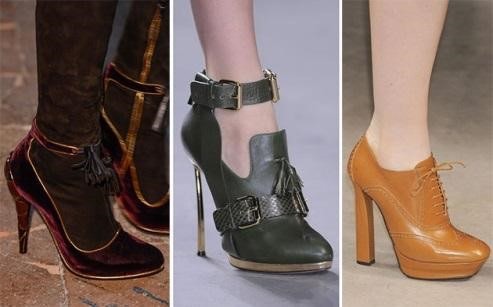 Legs look shorter/heavier Most slimming/ elongating
Now, once you have these basics, you can branch out to different patterns, textures, color and styles…such as a pair of orange pumps with zebra patterned heels. Now…as for style…the first basic to look at is the vamp of the shoe. If it is high (covers the top of the foot as shown above) it can create the illusion of a heavier, shorter leg. Now, as in the photo above (black and caramel colored heels), if you have long, lean legs, the high vamp actually balances the leg and is very flattering. As seen above and to the right, most women will be most flattered by a pump or open-vamp shoe which elongates and slenderizes the leg. See the photos below to see how to work with an ankle boot or high vamp shoe if you really like them…there is usually a way to make it look great.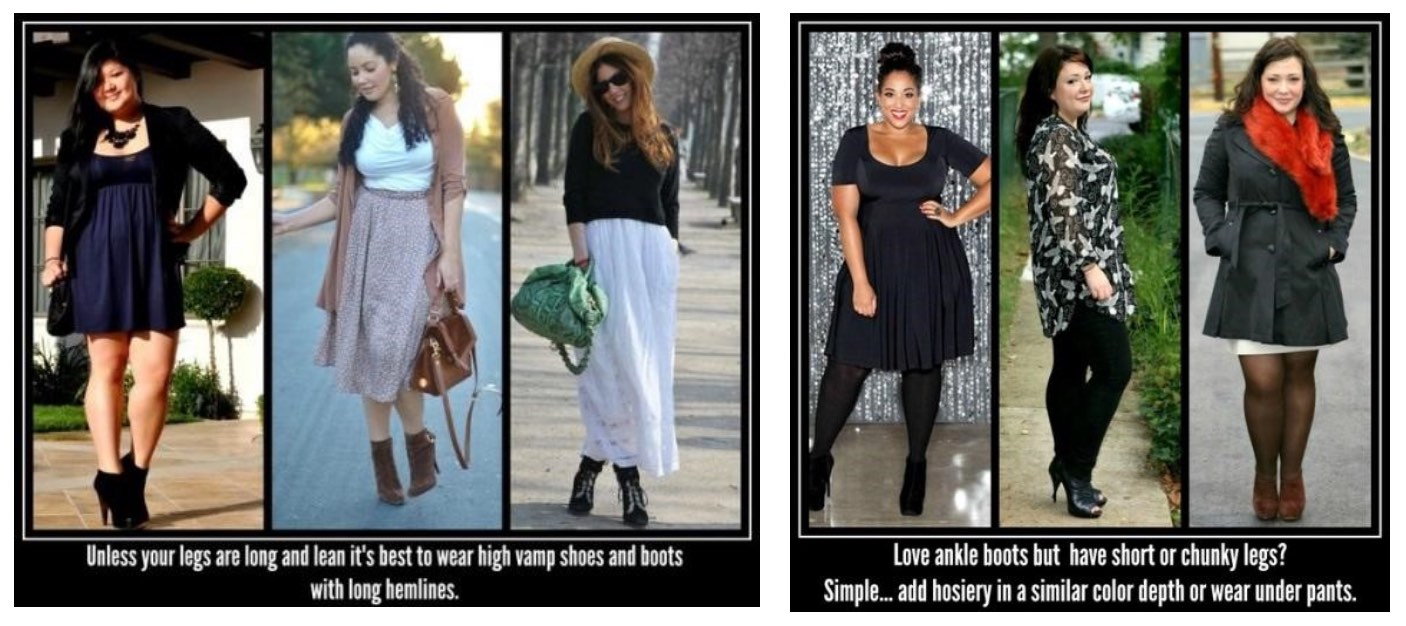 The black ankle boots above would work with dark hose or she could choose an open/low vamp shoe. Remember…there is usually a way to make it work.
To create the most elongated silhouette, match the hem of your garment to your hosiery and shoe. If you are going without hosiery, then match the hem to your shoe. If you are tall with slender legs, you can do a different colored shoe, ankle straps and a high vamp if you like. If you want to wear an ankle boot like the woman above left, it does help that you match the shoe to part of your outfit above the waist. This makes the eye travel upwards and creates some elongation.
The great part…it's all about illusion Ladies!!!! Because the human eye like to see 'balance" I will leave you with one parting thought…look at your outfit and try to balance out the weight of your outfit with your shoe. This is why boots look great with heavy sweaters and coats and light summer dresses with open sandals. See the photo below to get you started.
If you want professional help, please call me for a consultation today.
You will learn not only what footwear looks best on you, but what clothing styles as well…and how to put it all together!!!!
Note:  if high heels are not an option due to foot problems, create a high focal point above the waist as shown below…you can still look fabulous!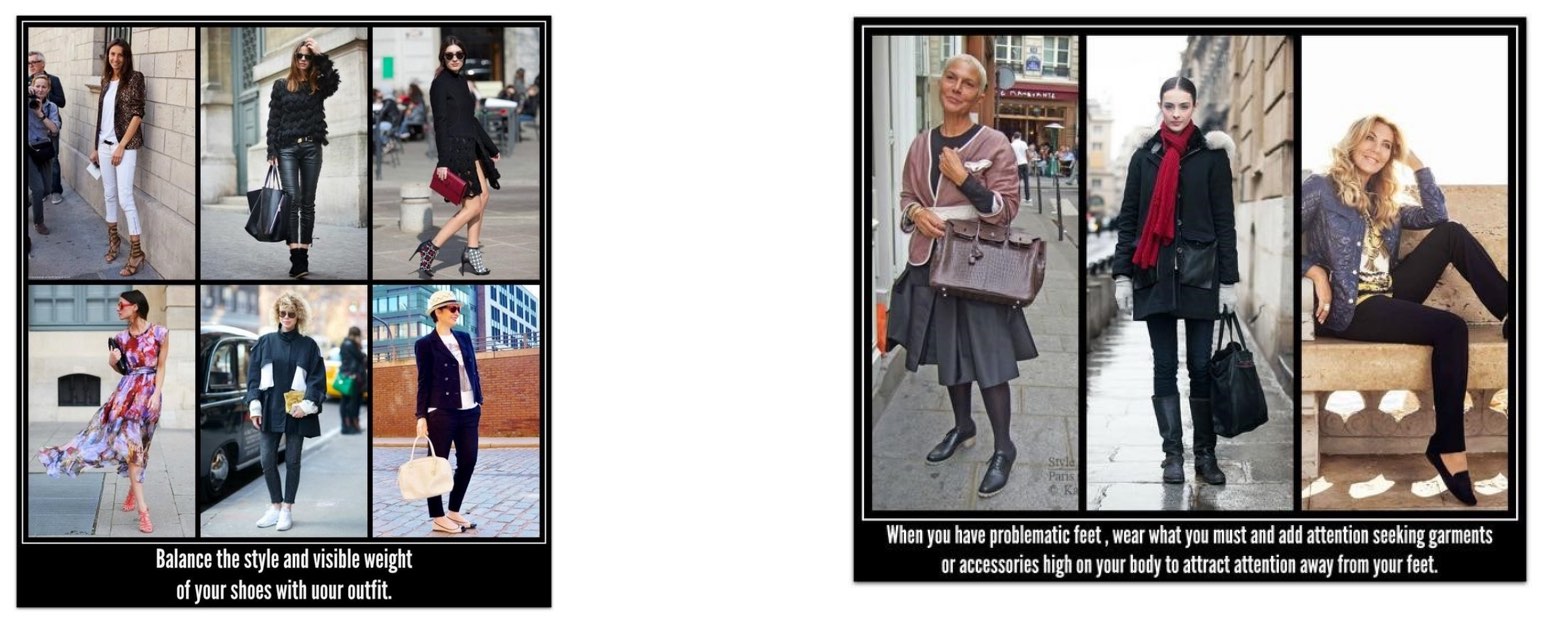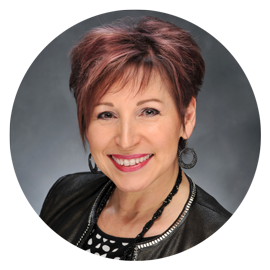 Pat Gibson is a certified Image Consultant, Personal Stylist, and owner of The Artistry of You, LLC. To learn more about how Pat can help you achieve your best personal style and image call 440-212-2269 or email pgibson@theartistryofyou.com, or click here to schedule a complimentary style discovery session!