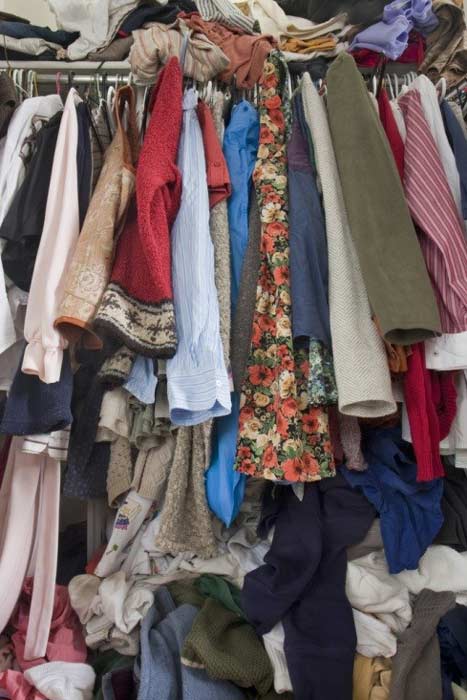 I am excited to share some great closet organizing tips.  I realize that we are all busy , trying to juggle multiple responsibilities and squeak out "me" time.   I hope the enclosed tips create a more efficient "space" for your wardrobe and accessories.  Your closet should be a place of inspiration and not frustration!
Let's start with the basics…..if your closet looks like this….then the first step is to call me!(see Closet Makeover)
If you are embarrassed at the state of your closet….don't be….mine once looked this this as well.  I have seen it all!!!  Don't' worry…we all get things piled up from time to time!
Remember…we don't know what we don't know….and if you have never been taught how to organize your closet you just need to learn how.  During a closet audit I will help you to weed out things you're not wearing or that don't fit.  If you are not wearing them you should remove them from plain sight. It just makes us mad to see things we paid good money for just sitting around. These basics will help until we meet.
1. Every person should weed out their wardrobe every year.  If you haven't worn it during this time it needs to go… unless it is a classic item such as a classic pump or blazer.  It is actually demoralizing to see items in your closet and every time you look in you are thinking negative thoughts like "Wow I used to fit into those jeans. I wasted so much money".
2. Use the same type of hangers throughout your closet. When you have different sized hangers you will be unable to see some items and/or they fall to the floor.  This step alone can  transformative.  The image on the left shows "BEFORE" the hangers, the image on the right shows "AFTER".  My favorites are the velvet or "flocked" hangers, as they grip varying types of tops… especially tanks and wider necklines.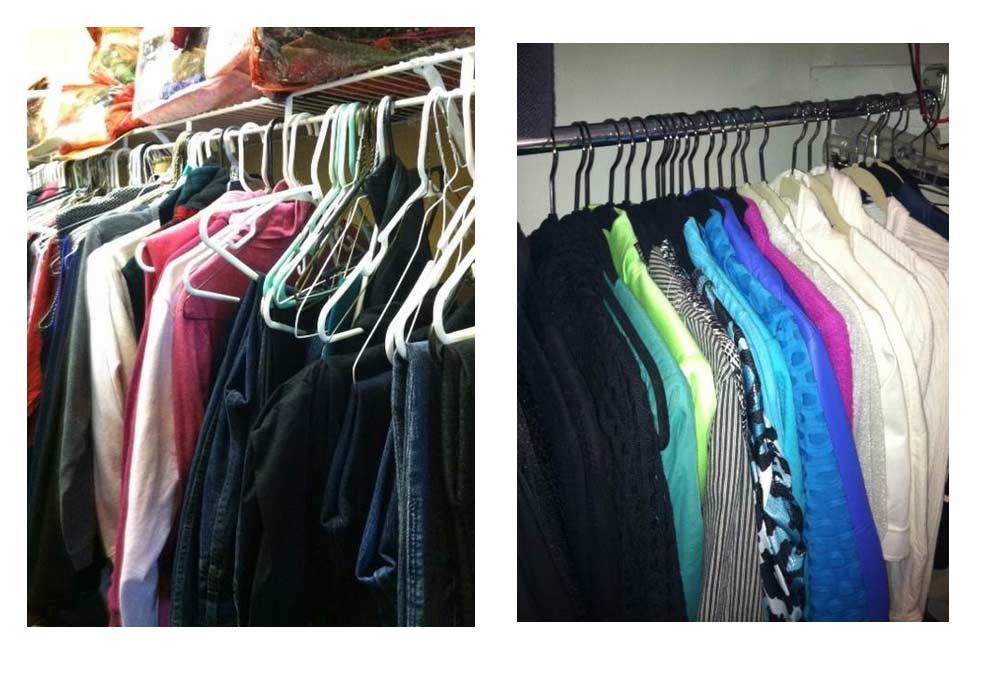 3. Use the space you have. If you have a small closet…use the space as best you can as these photos show. Note the wire rack for accessories and cubbies for jeans on the first photo and the shoe cubbies in the second photo.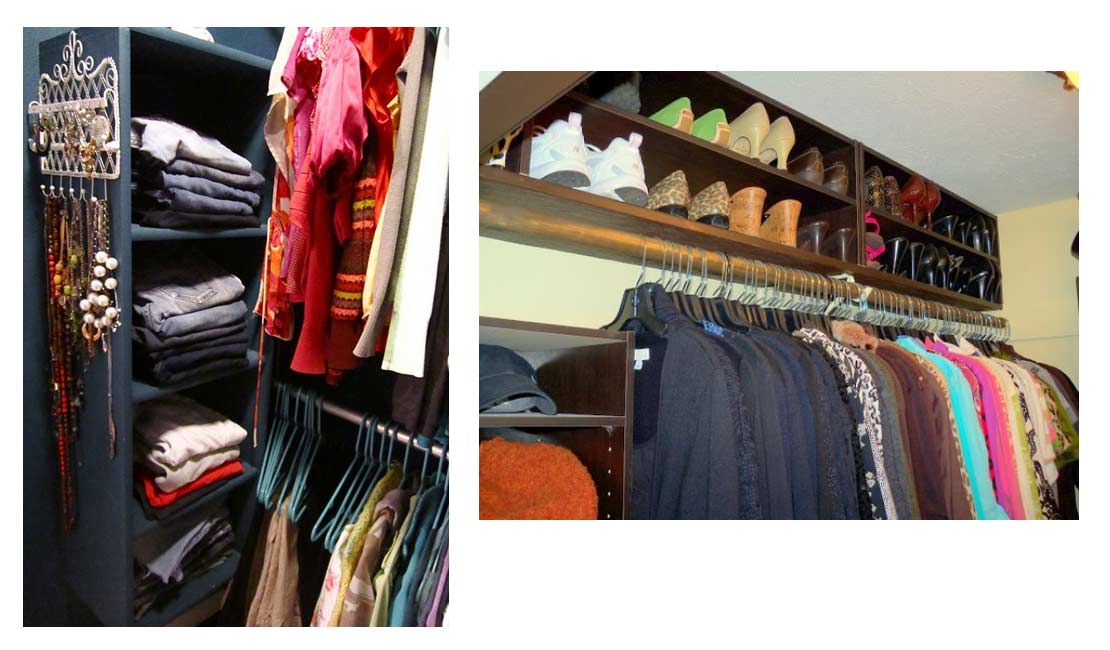 4. If you see if, you will wear it..period.  Here are some creative ways to store and organize:
5. It's all about your space and what you love…if you love boots…then have a special place for them…in plain view so they are easy to view and select. If you have lots of foldables…like work out clothing… and you wear them every day…then make them easy to put away and find such as in these perforated bins.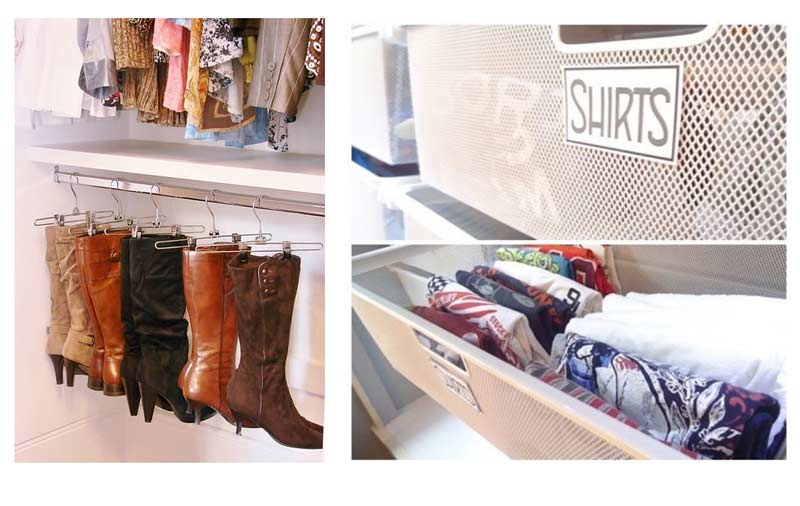 6. Examine your space…decide what you need to organize your wardrobe to ease getting ready in the morning. Here are two of my favorites that are easy to implement:  use shower curtain hooks to hang purses and shelf brackets to create cubbies.  Click here to get more shoppable closet organizing ideas from The Artistry of You.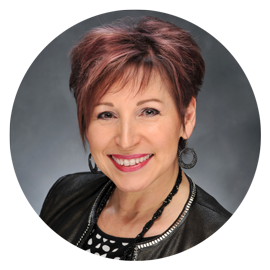 Pat Gibson is a certified Image Consultant, Personal Stylist, and owner of The Artistry of You, LLC. To learn more about how Pat can help you achieve your best personal style and image call 440-212-2269 or email pgibson@theartistryofyou.com, or click here to schedule a complimentary style discovery session!